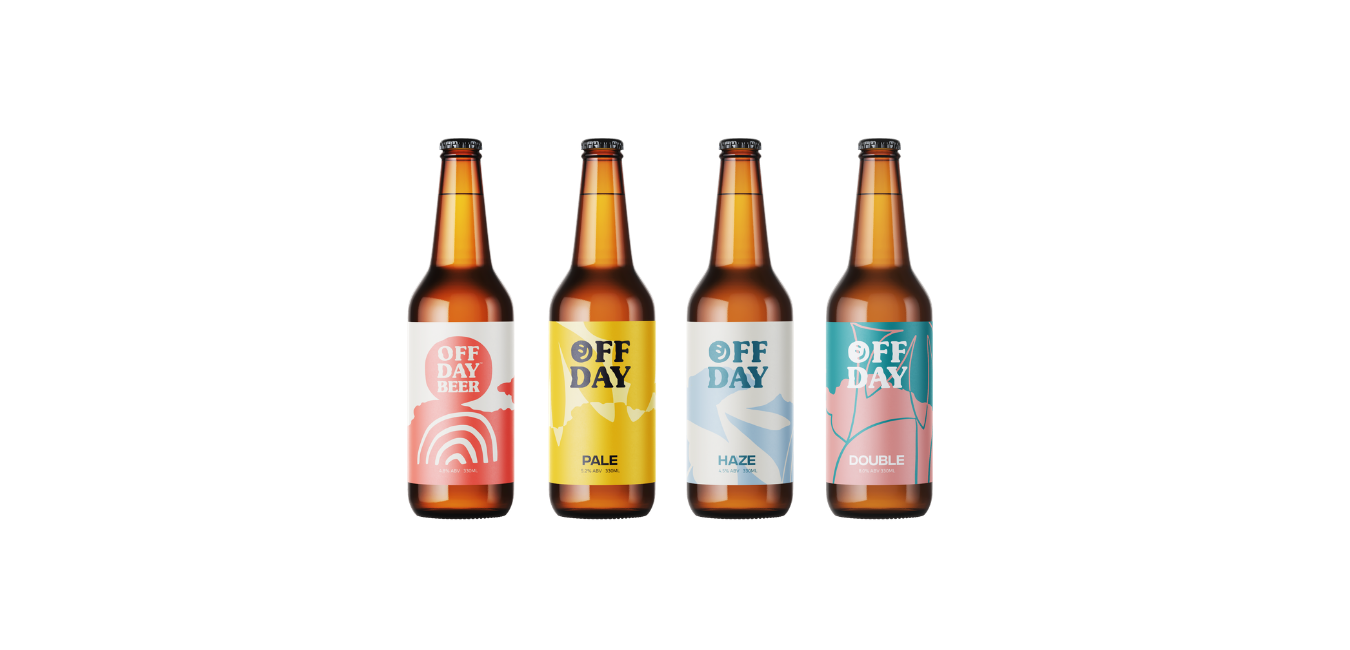 EASY IPA, 4.8% ABV
BRIGHT, TROPICAL, CRISP
Our flagship beer is bright, like your future, and has the crispness of a Pilsner melded with aromatic fruity American hops. Easy on the palate, it is a great all-purpose beer for those looking for a refreshing change.
Hops: Azzaca, Citra, Sabro
Availability: Year Round, Draft & Bottle
Pale Ale, 5.2% ABV
Familiar, Citrus, Malty.
Our Pale Ale Embraces Your Tastebuds With A Gentle Toasty Maltiness Before A Touch Of Citrusy Hops Wakes The Palate Up. The Balanced Nuances Puts Your Part Time Yoga Instructor To Shame.
Hops: Amarillo, Centennial, Simcoe
Availability: Year Round, Draft & Bottle
Hazy Session IPA, 4.5% ABV
Juicy, Stonefruit, Mellow
Perfect for the adventurous palates who seek a juicy hop hit while having their judgment unclouded. Play the long game well and have fun with all that hop intensity of a modern hazy IPA in a fun-sized tipple.
Hops: Amarillo, Citra, Mosaic
Availability: Year Round, Draft & Bottle
OFF DAY DOUBLE
DOUBLE IPA, 8.0% ABV
Bittersweet, Resinous, Sticky-Chewy
Up your guard for this bad boy, and triumph over a delicious slugfest of tongue coating resinous hops, potent bitterness, and malt complexity. Probably the closest thing to liquid confidence, when consumed level-headedly.
Hops: Centennial, Chinook, Columbus, Mosaic
Availability: Year Round, Draft & Bottle